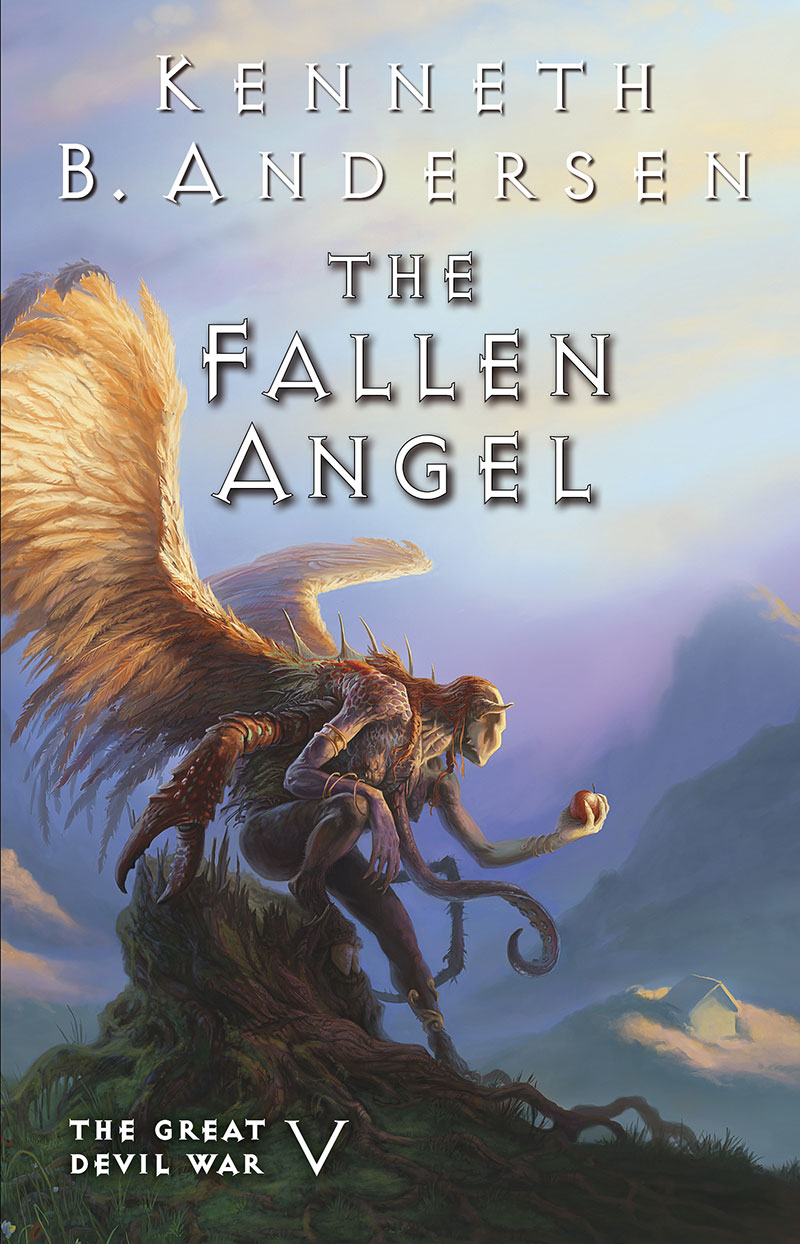 Chapter 1
Voices from the Past
A drop of sweat slid down between the two scars on his forehead and continued along the ridge of his nose. It felt like a finger dividing his face in two.
(Tell her that... No. I'll tell her myself when she comes. Remember, this isn't goodbye...)
He ran even faster. The autumn wind felt fresh and cool against his face and whistled loudly in his ears. But not loud enough.
(About that. No...)
Not nearly loud enough. Faster. The park's trees and brush flew past him.
Faster.
(He asked me to say goodbye and tell you to remember the answer to your question...)
Faster! Faster!
(You haven't really been to Hell yet, angel. Not really—before now. Welcome...)
He pushed himself to go faster, a mad dash, gave it everything he had, heaving for air between his clenched teeth, his heart slamming against his ribs, and his lungs burning. But at least the voices were gone, temporarily drowned out by the clamorous wind and the blood thudding in his ears, as he sprinted down the jagged park path. Faster, faster!
He didn't stop until he saw the bird later noting how it was just like back then. Back when he first caught sight of the Devil's cat and everything went to Hell, so to speak.
He made a sudden stop, and his whole body seemed to sigh with relief. His legs shook, his muscles burned from the lactic acid, and his throat was searing like something was trying to scratch its way out. He went back a few steps, the gravel crunching under his soles.
The pigeon lay in the dense thicket and there was something wrong with it. One wing lay unnaturally stretched by its side and there was blood on the feathers, like it had narrowly escaped the claws of a cat.
He stood there watching it. Its little beady eyes shying away from him. As he approached, it started to drag itself away. Then it tried to fly, but the injured wing wouldn't move, and the bird helplessly tumbled onto its side.
"Easy now," he said, and it was strange. A moment ago he'd been on the verge of collapse. Now… Now he barely even remembered the strain he'd been under. His voice was soft and quiet. Just like the beating of his heart as he stepped closer and held out his hands. "Don't be afraid. I won't hurt you."
Like it understood him, the bird seemed to calm as it crouched in the grass.
"Don't be afraid. I won't hurt you."
For a second he thought it would peck him, but it didn't. It lay completely still, even when his hands folded around its body, so thin and fragile under the feathers. The wing sagged as he lifted the bird and gently stroked its back. He could feel its little heart beating, so delicate and fast.
"I won't hurt you," he whispered. Then he gripped the pigeon's neck and twisted the body and head in opposite directions, heard the crack of its tiny bones. He opened his hand and looked into its black inanimate eyes, and he figured he ought to feel something after what he'd done.
At least... something.
But he felt nothing.
Nothing at all.
Philip tossed the bird to the side and continued, running from the many voices in his head.